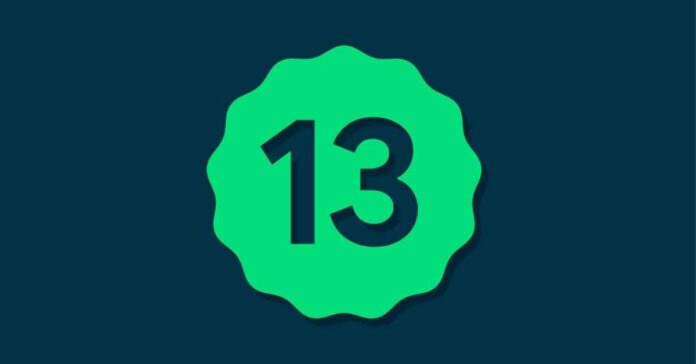 Google says it's focusing Android 13 on the things that matter most to its users, like privacy and security, personalization, and big-screen devices. The new operating system is expected to be released to everyone this fall. But the second beta version is available if you dare to try it.
Remember, Android 13 is still the beta, it's still the raw beta, and it could be buggy. Try it if you dare, but the best option is to wait for the official launch. In the meantime, here are some of its best features.
More Customization: Google builds on Android's fundamental ability to adapt to the needs and preferences of individual users. Before, Material You was one of the most common ways to customize your Android aesthetically. Themed icons, advanced customization, and even a new media controller will look fresh. Android 13 will continue in this vein with new Material You presets, schemes, and themes. These designer skins carry over to every part of your Android ecosystem, allowing for a unified, attractive look and feel without the hassle.
End-to-end Encryption for Group Messages: End-to-end encryption for group chat ensures that a third party in transit does not intercept private messages. This new consideration significantly ups the ante for traditional SMS/MMS-style messaging services. Android can be considered a serious competitor and other secure messaging services.
More Emergency Functions: After its debut in Android 12, Emergency SOS allowed Android users to call the authorities and even assign an emergency contact they could access without unlocking their smartphones. Android 13 introduces an expanded iteration of this fantastic service. The update also allows you to use it through the Wear OS watch. This is amazing for many apparent reasons. The authorities will be able to find you even if your Android is not with you, for example.
Return of Google Wallet: Google Wallet is a virtual wallet that lets you quickly connect things like payment information securely and on the go, and it's coming to Android phones soon. What has changed? Few things. Most pertinent is the ability to send digital cards to others via NFC or QR code and an expansion intended to accommodate stuff like school IDs, passports, driver's licenses, and even documents like your vaccination card.
A New Photo Selection Tool: Finally, we come to Android's ultimate in-app photo selection. The new photo selection tool is an optimized version of the one offered by the system until now. This new Android 13 limits the number of third-party apps your entire photo library is exposed to. The whole collection remains indexed and searchable without potential security risks.
Also Read: What is Electronic Signature?