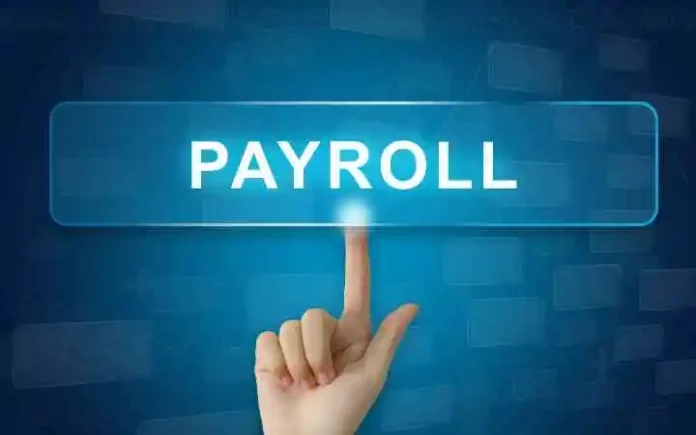 Payroll is one of the most time-consuming and complicated business operations. It requires a lot of calculations and can be prone to mistakes, mainly when relying on human workers.
Using payroll software eliminates these problems and can improve your company's efficiency. Look for the following key features when selecting a system: Direct deposit.
Time-Saving Features
Manual payroll processes are costly, time-consuming, and vulnerable to human error. Automating the process with software can reduce processing costs while reducing the risk of errors and compliance issues.
Payroll software can reduce the need for data entry by importing information directly from other systems and automating the calculation of payroll deductions and payments. This saves a significant amount of time for the HR department and increases efficiency.
Time tracking features enable employees to input their work hours and submit their timesheets online, eliminating the need for paper documents and minimizing errors. Additionally, self-service portals allow employees to manage their personal information, such as address updates and bank account details, further reducing the workload on the HR team.
An automated system can help you stay compliant by avoiding penalties and fines. In addition, many payroll management services can provide regular updates that reflect changes to laws and regulations, ensuring your business remains up to date.
An efficient payroll system can also save money by allowing employers to offer direct deposit, which employees and candidates highly appreciate. The ability to instantly receive paychecks online will improve employee satisfaction while cutting down on printing and distribution costs. In addition, most modern software modules come with optimum IT security protocols to keep sensitive information safe. Moreover, they are designed to support multiple payment methods, including US and international currencies. This feature is essential for enterprise businesses that employ global workers or hire freelancers for project-based contracts.
Automated Workflows
One of the most critical aspects of payroll management is distributing tasks to employees based on their skill sets and strengths. This helps avoid overburdening any one employee and reduces the chance of mistakes. A good payroll software for businesses will allow you to distribute tasks efficiently and increase team efficiency. Besides this, it also enables you to keep confidential data secure by restricting access to unauthorized users. Additionally, you should implement strong password policies and encourage your employees to use two-factor authentication.
Getting your employees involved in improving efficiency is an effective strategy in many departments, so it's no surprise that it can also work in the payroll department. By empowering your employees to take on more payroll-related responsibilities, you can free up time for them to work on other projects. This also allows them to focus on their work more effectively and reduces stress.
Automated workflows make it easy to set up and execute processes that any team member in the organization can complete. This allows for greater efficiency, reduces human touchpoints that can cause inaccuracies and errors, and enables you to save on overhead costs.
To get the most out of automated workflows, you must first identify which processes could benefit from automation. This can be done by analyzing each process's current status and understanding its potential impact on other business areas.
Integrations
Integrating multiple software systems can reduce the time spent on payroll management when a company has various software systems. Automated workflows in a digital payroll system can simplify tedious administrative tasks, saving the HR and Payroll teams time and ensuring that the system is always accurate and timely. For example, reminders automatically prompt managers to input payroll adjustments or expense information before a deadline. This helps ensure that tax submissions or pay slip generation deadlines are never missed.
A well-integrated payroll solution can also make connecting your payroll with accounting systems easy, reducing manual data entry and allowing for more straightforward analysis by team or department. It can reduce the risk of duplicate data and improve communication.
Integrated payroll systems can also be used to support compliance and regulatory standards. Streamlined processes can minimize the risks of penalties and fines, and automated checks can be sent to verify compliance. Digital solutions can even be updated as new legislation or rules are implemented, minimizing the time needed for your staff to input changes manually.
When selecting a system for your business, it's essential to take the time to consider your options carefully. Look for features like best practices and recommended formulas built into the system, guiding non-technical staff through a simple process to set up the system according to your specific requirements. Also, check that your chosen software has optimum IT security protocols to protect your employees' personal information.
Security
The nature of the data involved in payroll processing — including tax deductions, insurance and retirement contributions, employee pay amounts, and records — makes it a potential target for hackers. Fortunately, there are several things you can do to help bolster security measures.
Choosing a system with robust verification features, including two-factor authentication and strong password policies, is essential. These will significantly reduce the risk of unauthorized access to your payroll information.
Also, consider implementing a system that offers real-time monitoring and alerts that flag suspicious activity, such as multiple login attempts from different locations or unauthorized changes to data. Many top-rated payroll solutions also offer role-based permissions that allow you to limit who sees what.
Finally, ensure your system offers secure integrations with other business systems like accounting programs and time-tracking platforms. If you choose a cloud-based solution, check that it provides reliable backup systems in case of a breach or other disaster.
Manual processes can create significant vulnerabilities to payroll security, mainly if you rely on specific employees to manage certain tasks. Automating tasks and ensuring proper execution reduces the risk of breach, saves time, and increases efficiency. In addition, incorporating direct deposit can help you further bolster your security measures by eliminating the risks associated with physical cheques (which can be stolen or forged). The right tools can help you save time and money while enhancing your company's financial health.