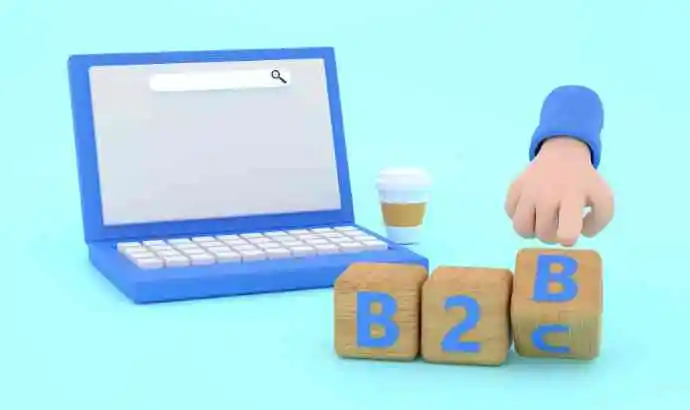 A well-oiled sales pipeline is necessary for any company that wants to run a smooth and profitable sales process. A sales pipeline represents moving potential customers from the moment of contact to qualified prospects, helping them complete their purchasing decisions while converting them into loyal customers.
You must differentiate between a sales channel and a sales funnel since they look similar but focus on different perspectives. The sales funnel looks at the process from the customer's perspective, while the sales funnel focuses on the sales staff. Both seek to build strong relationships with potential customers, but a customer can skip stages in the funnel, while a sales rep should not. Both are essential to ensure no customer is left unattended and maintain a steady flow of customers.
You should constantly analyze which pipeline metrics to track to know how your business can achieve the expected revenue. Tracking the B2B sales process can help you identify the stages that need more attention or those that require patches to help you formulate your next steps.
Below, we talk about the crucial steps of a sales process so you can create an efficient one for your B2B company.
B2B sales process
Prospecting
The first step of a sales process is to look for companies that can become your clients. You must be clear about your intention at this stage because you must know if your products or services meet the business requirements the company is examining. You should also know how to meet their demands and whether their budget aligns with your offers.
If you're wondering how to do it, there's no one-size-fits-all solution. Traditional prospecting methods for leads at trade shows or events are no longer as fruitful. These have moved to online platforms like LinkedIn, social networks, and B2B marketplaces.
According to Sprout Social, lead generation ads on platforms like LinkedIn can help you generate more leads than pushing people to the landing page of your company website. LinkedIn lead generation forms can achieve a 13% conversion rate compared to a 2.35% conversion rate on landing pages.
Make warm calls or interact with potential leads through forums or webinars. You can also approach your existing clients or people in your network for referrals. Another long-term approach may be to position yourself as one of the leaders in your industry.
The key to effective prospecting is cultivating a lead when contact is made and not trying to push the sale from the beginning. First, your goal should be understanding your prospects for doing business with the client and building a mutually fruitful relationship.
Qualification
The next step is to ensure that potential customers qualify for long-term customers. That's why you should postpone your sales pitch. First, you need to do extensive research to determine if the potential customer belongs to your target market and matches the profile of a suitable customer. You should try to answer these questions:
Is your product or service helpful to this business and its customers?
Do they have enough budget to pay you?
Are they a reliable business?
If you're wondering how you'll know all this, your initial conversation with the contact will give you the signs. You can also add some questions to your email specific to your offer to see if the prospect qualifies. It will help you determine if the person you are in contact with allows you to make decisions or act on behalf of another person. If the connection is a link, you should talk to the decision maker or get as close as possible.
Proposal
An ideal proposal should always include some crucial details:
What are you offering?
How will your prospect and their customers benefit from this?
Why should I choose to do business with you?
The specific details of a proposal will vary between different industries. In addition to crucial information, you can also include:
Advantages of choosing you over your competitors include rewards programs, financing options, product or service guarantees, etc.).
A summary of your business processes, including the order placement details, the product or service delivery process, payment procedures, and anything else that may arise.
Pricing details.
You can also add photos or videos related to your products and services. A demo video showing your team in action can help your potential clients visualize whether you will meet their standards, which helps eliminate discrepancies in expectations later. Always brand your proposal with your company logo and details, and be sure to keep track.
Negotiation
A B2B proposal always faces a negotiation in which the potential buyer will respond with a counteroffer. Your goal should be to reach an agreement that benefits both parties equally. Negotiations do not always revolve around products and services; they can also be about:
Minimum/maximum order quantities.
Product or service guarantees.
Shipping costs.
Delivery schedule.
Discounts for wholesale orders.
You should always carefully calculate income figures and consider specific scenarios. For example, the deal may affect your profits a little but can also generate long-term business. You will have to maintain a good business relationship with the client. However, do not opt ​​for offers with a foreseeable risk of substantial losses.
Your potential clients may ask you several questions about your business's details at this stage. You should always give them an honest picture with accurate information. Potential prospects may focus more on the monetary aspects of the deal, so it's your job to point out the non-monetary benefits you outlined in the proposal. Don't be afraid to help if you think the advantage can be profitable in the long term.
Also, don't make potential clients feel you're rushing the deal. B2B negotiations often involve bulk orders, so your leader may need some time to consider the various intricacies of the agreement. But don't forget to follow up, either.
Closing
Once you and the buyer have agreed on the different aspects of the negotiation, it is time to close the deal. Make sure each part of the deal is accurately mentioned in the written contract or email. You must also send an invoice for the first order once confirmed unless both parties have agreed to process payment after the goods or services are delivered.
The details of this stage will depend primarily on your interactions with the prospect so far. If the tone of the conversation is casual, keep it that way. However, candidates who are excited about closing the deal should receive the same enthusiasm.
You may have to deal with the client's indecisions at this stage. 56 % of interested potential customers can be lost due to delay.
You must read the situation and take the appropriate steps to close the deal. If your potential customers are on the fence, you should offer them proper guidance or benefits to ensure they accept the agreement. Once the value is closed, thank the prospect for the business and provide the order is on track to be fulfilled.
Retention
Closing a deal with a potential client may seem like a big deal, but remember that it is just the beginning of a business relationship. The next goal should be to convert these closures into long-term customers so the company can sustain income.
Turning a new customer into a long-term customer is not as complicated as you think. You just have to ensure a few things:
Deliver products and services on time.
Guarantee consistency in the quality of products and services.
Maintain regular communication with the customer, including regular updates on order status.
Once an order has been delivered, request the following order.
Maintain prices and ensure they are always competitive.
You can also go the extra mile by personalizing your relationship with the customer. Simple things like a holiday gift basket or discounts when your company hits a significant milestone can go a long way toward building long-term relationships with new customers.